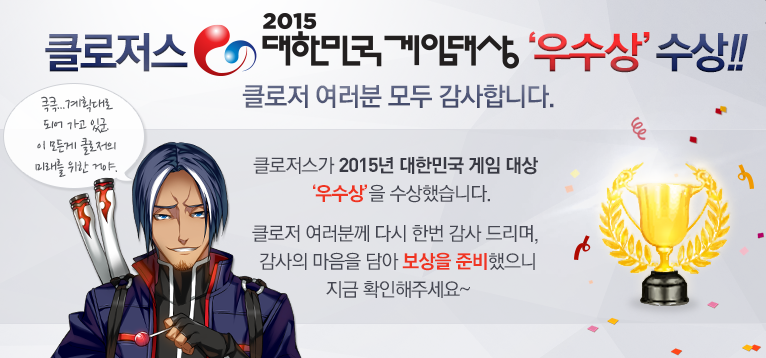 Apparently Closers won the "Excellence Award" in the "2015 Republic of Korea Game Awards'.
To thank the players for their votes, you will receive freebies for logging in on the first character during the period between 12th & 19th november.
The items include:
-Housekeeper washing machine.
-7Days VIP/elite training course.
-7Days temporary housekeeper costume 3*.
-7Days temporary Mephisto wings accessories.
Source