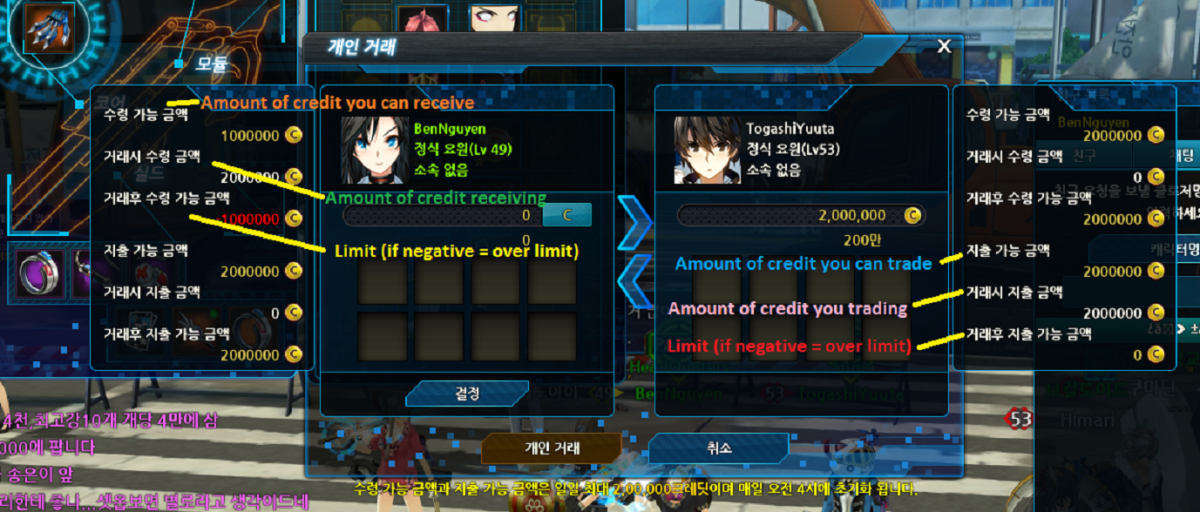 Link to the screenshot
Text explaination:
Daily limit is 2mil per day, reset at 4AM everyday.

Trade and receiving have 2 different limit ( like in the picture, left side is receiving limit right side is the other person trade limit.)

The limit also apply on items, the item price will be determined base on the market average pricing system.