This is a guide on how to create/join a party and manage the party!
Party creation and manage
1st step: press F3 or click on the party icon

2nd step: after pressing F3 a menu will pop up, follow the picture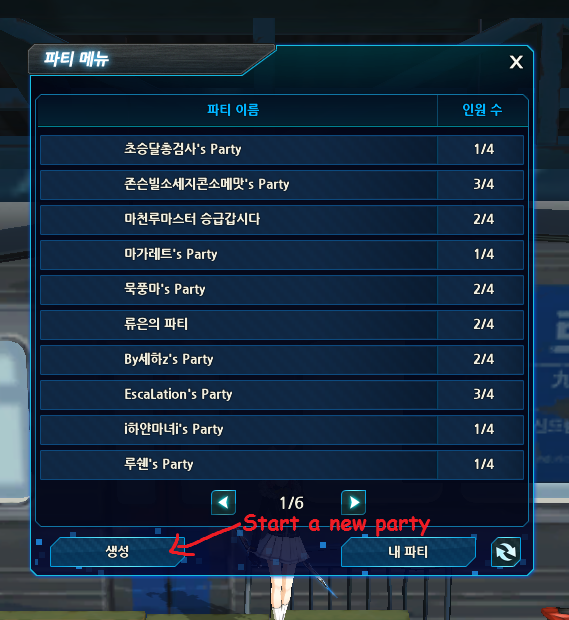 3rd step: after step 2, follow the picture to make a new party, you can skip the party name if you insist.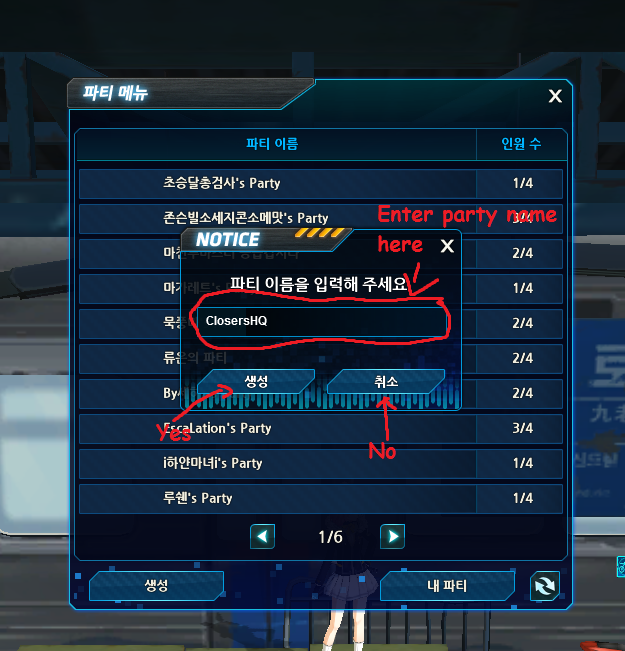 4th step: when you done creating the party, follow these steps to invite and manage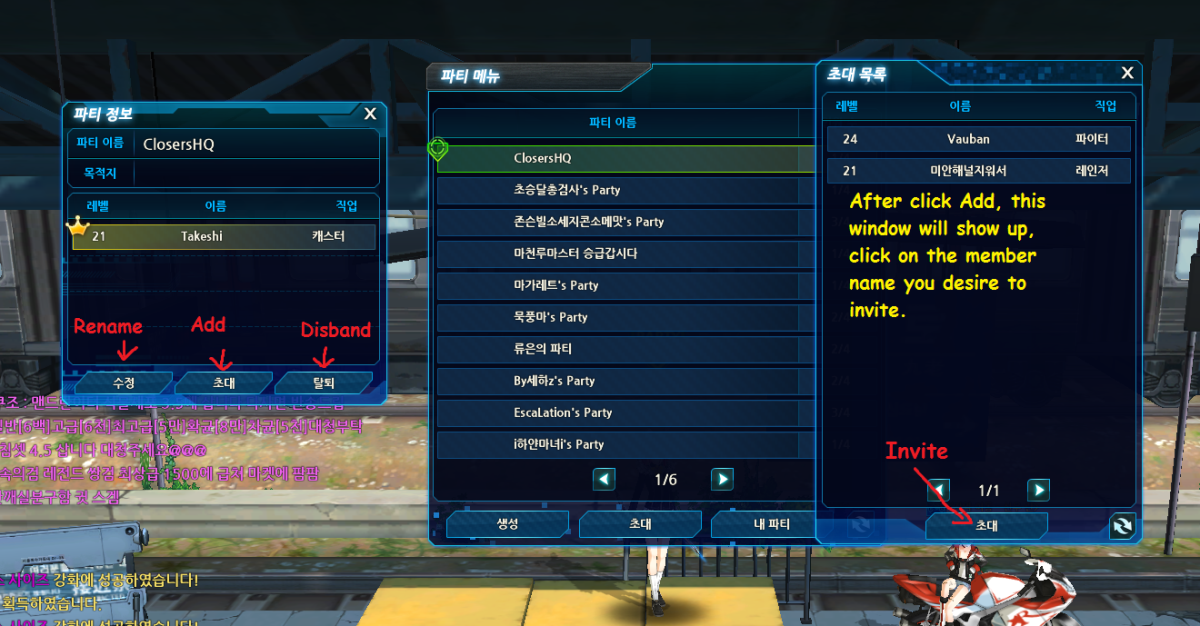 To kick someone: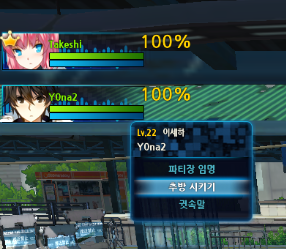 Party Request/Join
1st step:press F3 or click on the party icon (look above), then party menu will come up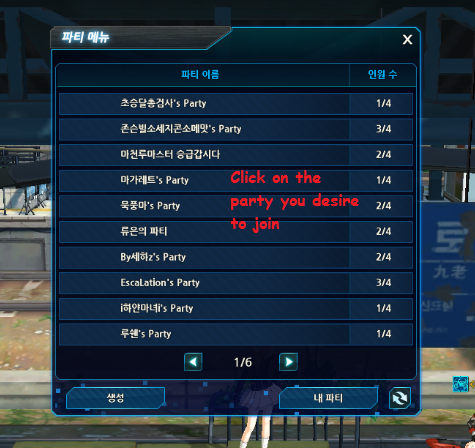 2nd step:after choosing a desired party, proceed to request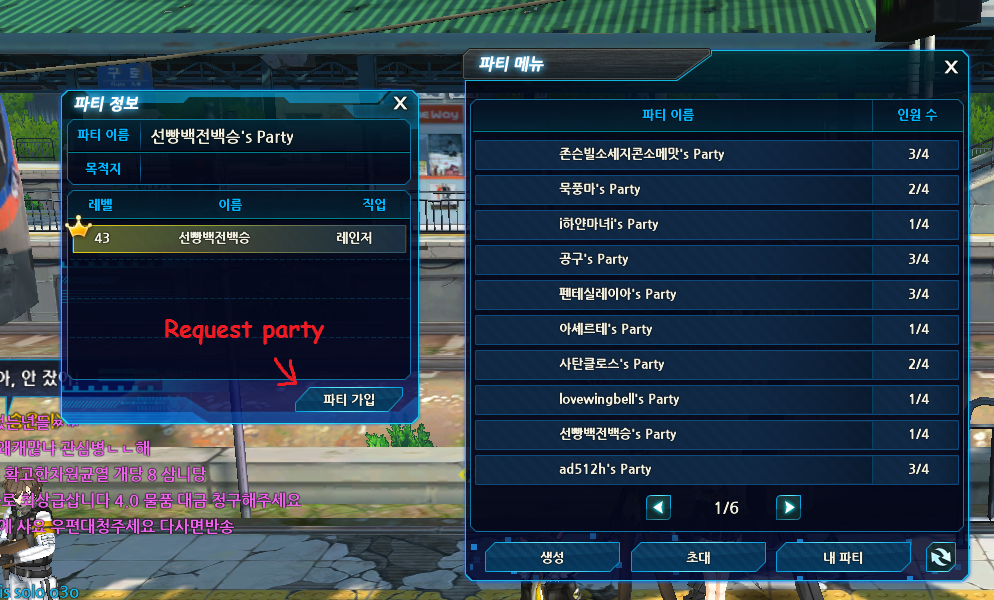 If the party is available for requests, this will show up: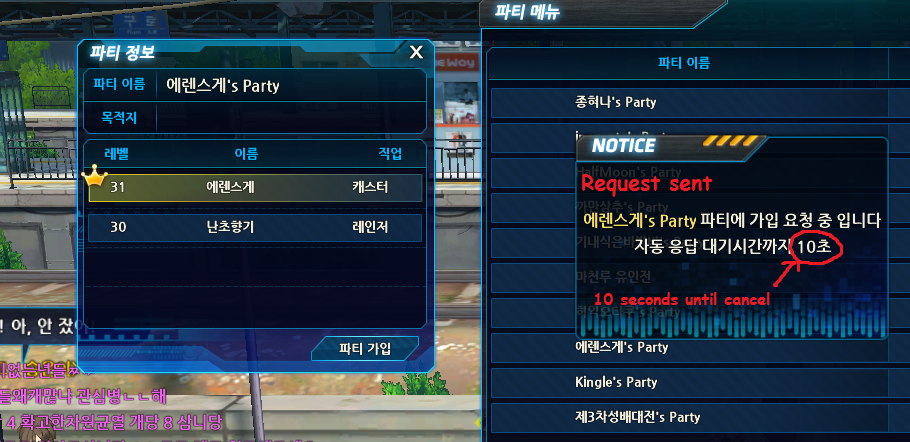 If the party currently occupied, this will show up: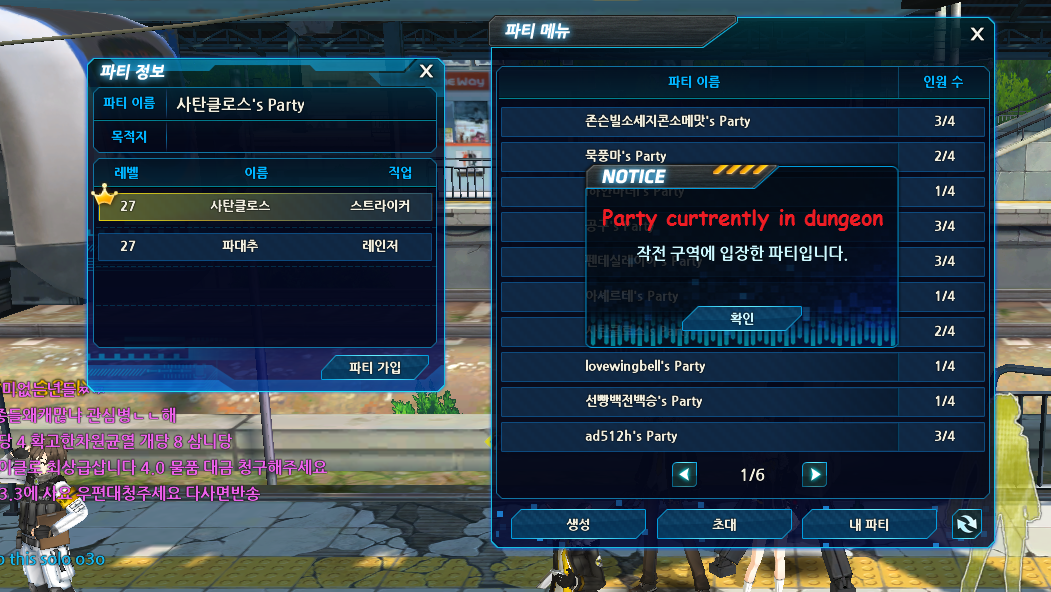 Hit that Like button if i helped, also rate the thread quality :3
If you are awesome, check out my stream and youtube channel, link in the signature area.
---Closers Online Best---