This is bothering me,like a lot.
It doesn't make sense when a boss get PERMANENT OVERPOWERED AS F*** defense buff for the rest of the fight regardless of what you do.
And its not one of those basic defense buffs you see in all MMOs that reduce damage by 50% or so,but this:
Original damage (for both bosses):

Mephisto:

(Damage reduced by 10x~20x)
Vetis:

No comment on that one.
That part of that skill hits 2895% and i do have 19.32% defense penetration option cube on that skill +10% defense penetration for heavy bosses on PNA,if that's what you call "defense penetration".
I just can't stand seeing such thing as a feature,especially when there's no way to disable it (even by solving mephisto's puzzle,defense stays the same,breaking the rocks for both mephisto & vetis will keep defense the same [at least the damage you deal is still reduced to sht no matter how early you break the rocks,even with FMs]).
So? opinion on that one :l?
I can manage 4min~ish Mephisto,but Vetis's damage reduction is just LOL.
My stats in dungeon: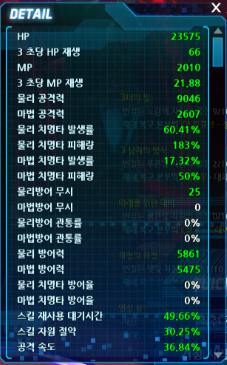 (Can still get +9% physical raw attack from skill buff,that i usually have always on)
And do note that i have 2 skills that reduce defense (20% for 10sec & 10% for 5sec) in addition of my weapon's proc (10% chance to debuff -20% defense for 10sec [works on bosses]) and i always make sure i have all buffs & debuffs on before i use FMs.
If that's my damage with endgame max gear (3* set & +11 weap +10 modules +7shields) with very good tunings & quality & defense reduction debuffs & drugs/premiums & pretty good PNA,then something is definitely wrong with this game.
[Especially when the bosses have 70 f**king HP bar.]
Please tell me i'm doing something wrong,if any,because i tried everything O_o..