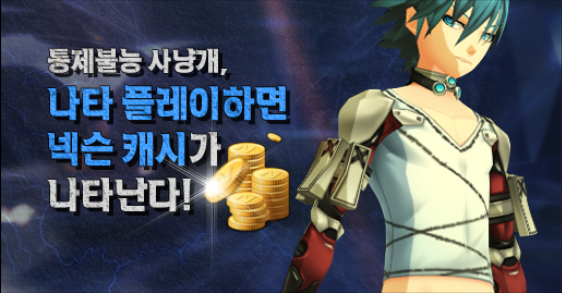 Duration: 7/16 -> 7/30: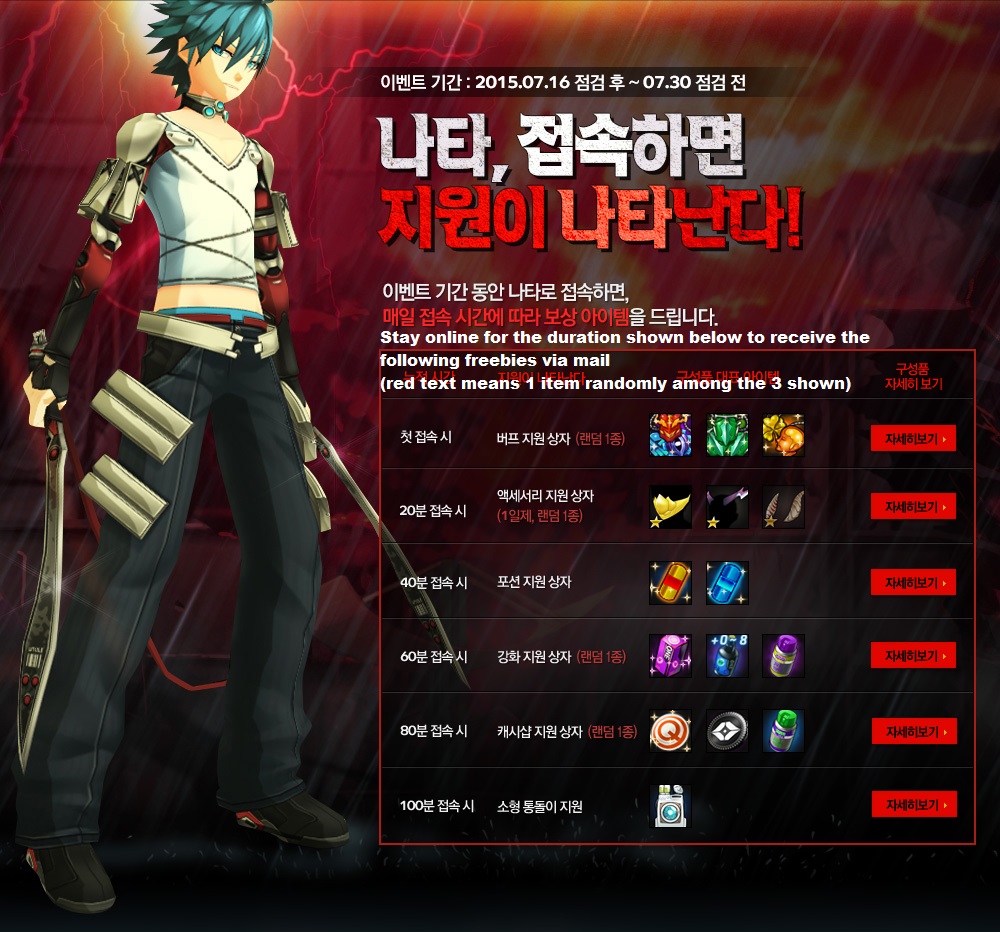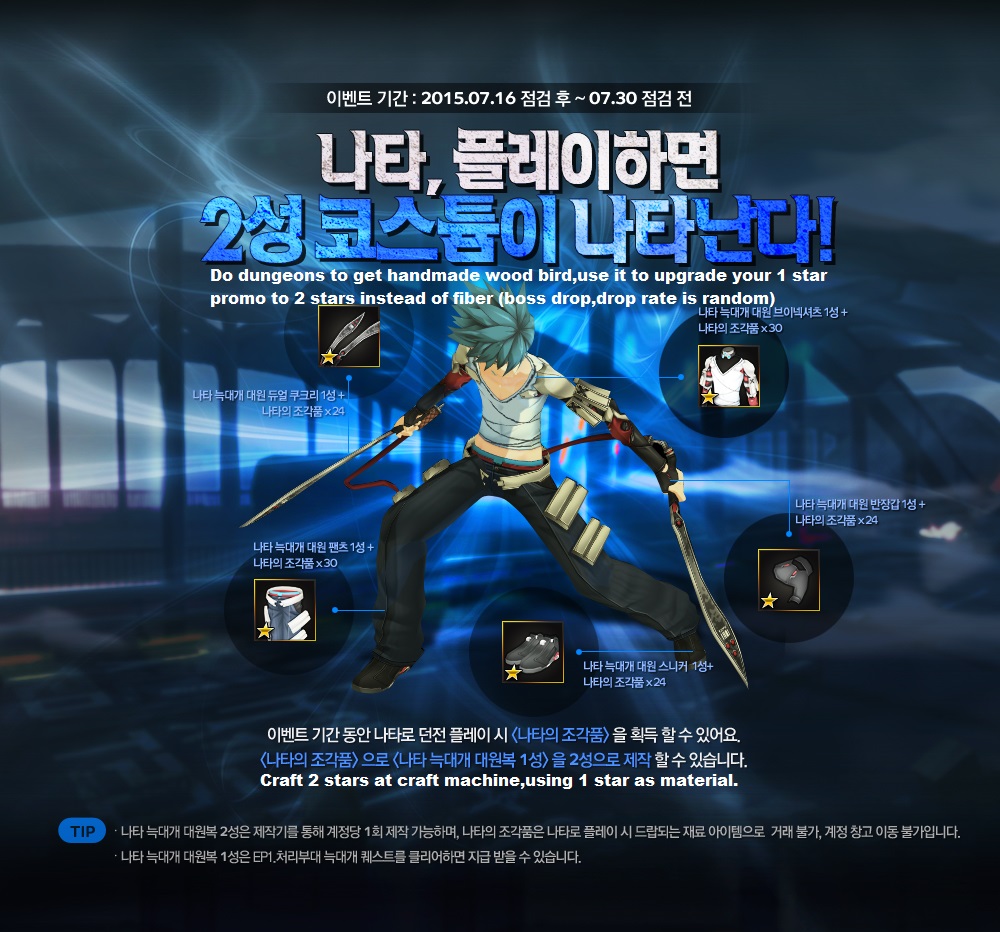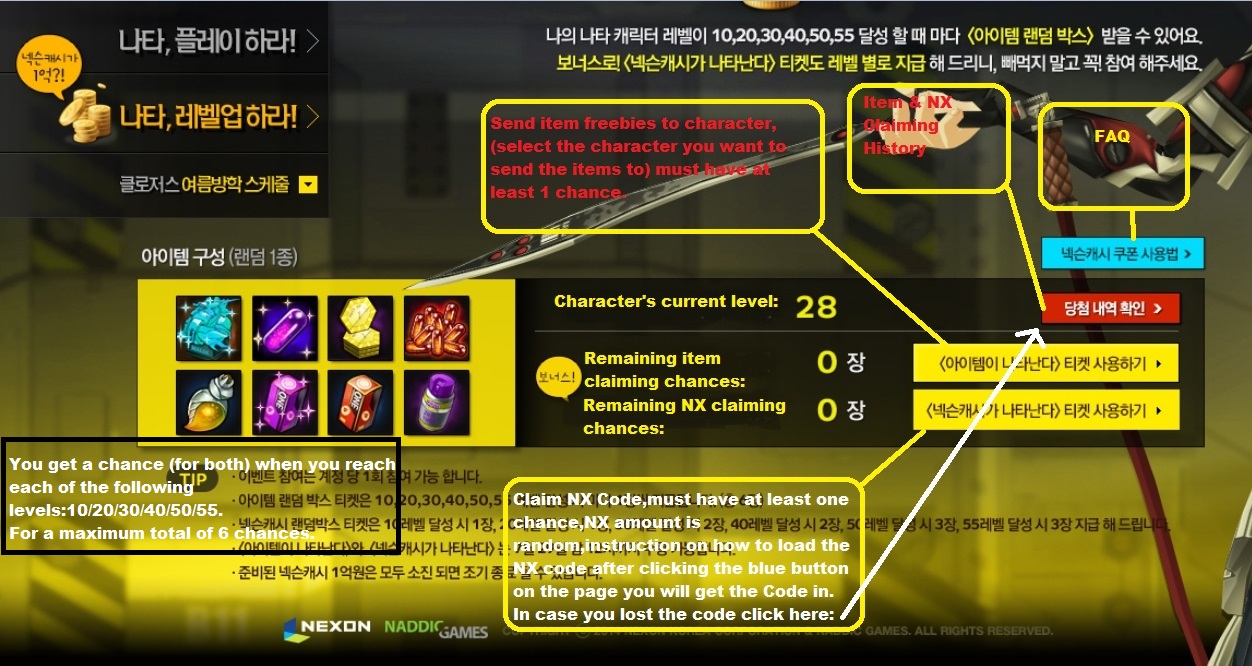 You get 1chance at Lv20 & Lv30,2 chances at Lv40 & Lv50 and 3 chances at Lv55!
P.S:If it takes your chance but doesn't give you a NX code,that's normal,after all you have to be lucky to pull any amount of NX.
P.S.S:The login event is daily,you get the same reward for staying online for the same amount of time everyday.
How to load up NX from event:
If you have issues getting the pop up from the game

,close it,then go to this link : http://www.nexon.com/Home/Game.aspx?rf=gmobile (you should be online on closers website),then click the button on the picture below: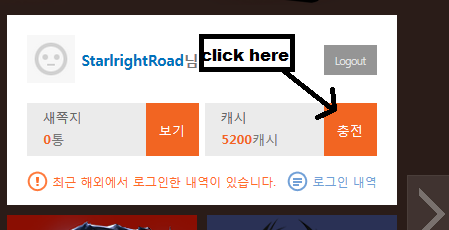 Please right click the images and select view images to see the text in the appropriate resolution,until i find a solution to it.
Source